Superdrug takes on high-end brands with own label
Truffles and platinum included in ingredients
Truffle
Superdrug has expanded its Optimum anti-ageing skin care range with a new collection containing high-end ingredients.
The Optimum PhytoDeluxe contains Black Diamond Truffle and actives derived from platinum. Truffles are known to be rich in amino acidsm which help improve the skin's tone and moisture balance, and are included in expensive skin care products such as Estée Lauder's ReNutriv Ultimate Diamond Transformative Energy Créme.
Platinum Matrix-EM – a mixture of platinum particles along with a tetrapeptide – is also included in range. The ingredient is clinically proven to boost the synthesis of collagen I and II in the skin, helping to reduce the visible appearance of fine lines and improve hydration and elasticity in the skin.
Superdrug's new line includes PhytoDelux SPF15 Day Cream and Comforting Night Cream (both £14.99). It launches in Superdrug stores on 12 October and is specially formulated for women aged over 40.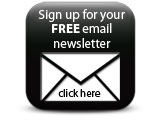 Dave Cooke, Head of Own Brand at Superdrug, commented: "At Superdrug we genuinely believe that the world's most effective and indulgent skin care ingredients can be made more affordable. We cut through the million pound advertising campaigns, celebrity figureheads and precious packaging to offer technically advanced products at al fraction of the cost of the designer version."
Companies