Surfachem appoints Dr Philip Wright as Strategic Business Development Manager
Dr Philip Wright has over 19 years' experience of the cosmetics and toiletries industries
Surfachem Group Ltd, a 2M Holdings Ltd company, is pleased to announce that Dr Philip Wright will be joining Surfachem in September as Strategic Business Development Manager.
Dr Wright will assume responsibility for one of Surfachem Ltd's key business areas within the UK and be working on business and market development projects across the Surfachem Group.
Dr Wright has over 19 years' experience of the cosmetics and toiletries industries and joins Surfachem after 10 years as Head of Technical at DCS Manufacturing.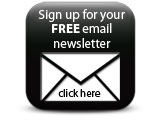 Dr Richard Smith Managing Director, Surfachem Group Ltd says "We are very pleased that Phil is joining our team as he brings a wealth of knowledge which we can further use and develop to underpin the continuing growth of our business".
Featured Companies