Symrise publishes microbiome data for SymDeo B125
Symrise has reinvestigated its deodorant active SymDeo B125 in depth. As well as its efficacy, additional advantages of the decade-old ingredient have been discovered.
Principally, in contrast to conventional antimicrobial triclosan, SymDeo B125 has no negative impact on the axillary microbiome.
The readily biodegradable deodorant active has been shown to be microbiome-friendly and does not disrupt the sensitive underarm biota notably.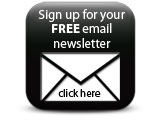 SymDeo B125 has also been proven effective in foot care compositions.
Featured Companies