Syneron-Candela ends partnership with Ryan Lochte
Hair removal brand disassociates itself with Olympic swimmer following controversy
By Nicole via Wikimedia Commons
US swimmer Ryan Lochte has been dropped by a number of sponsors following controversy surrounding a reported robbery at the Rio Olympics.
Lochte claimed that he, along with three of his teammates, were robbed while at a petrol station near the Olympic Village. CCTV footage disputed the athlete's claims and he has since apologised for "over exaggerating".
Since then, a number of high profile sponsors have ceased their support for the swimmer, including skin care specialists Syneron Candela, owner of Gentle Hair Removal, which previously named Lochte as a Global Ambassador.
In a statement, the company said: "We hold our employees to high standards and we expect the same of our business partners. We wish Ryan well on his future endeavours and thank him for the time he has spent supporting our brand."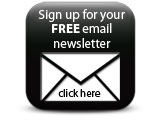 Other sponsors to disassociate themselves with the swimmer include Speedo, Airweave and Ralph Lauren.
Companies