The Body Shop buys Australian assets from Adidem
The Body Shop Australia has been acting as a franchise since 1983
The Body Shop has acquired the assets of The Adidem Group, the company that has operated The Body Shop Australia as a franchise since 1983.
Australia represents the fifth biggest market for the company. Over the last 32 years, The Body Shop Australia has been led by Head Franchisee Graeme Wise, who was praised for fostering a market for the brand that is "renowned for its excellence in service and strong brand values".
Wise said: "In transferring ownership of the business to The Body Shop International, I am pleased that the future of the business will be in the best possible hands." Meanwhile, Jeremy Schwartz, Chairman and CEO of
The Body Shop, said: "I am delighted to welcome the talented teams in Australia who have contributed to build a successful business in this strategic market. I am very much looking forward to working with them and pursuing the development of The Body Shop values, culture and business in Australia."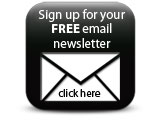 The Body Shop was acquired by L'Oréal in 2006 and now has more than 3,000 stores in 66 countries. It was founded in 1976 in Littlehampton in the UK.
Companies