Tropic launches make-up palette for consumers on-the-go
The new product features five customisable refill pans that also help reduce waste
Tropic has launched a new customisable make-up palette.
Designed with eco-conscious women in mind, the new Colour Palette (£68) uses magnetic refill pans for customers to use on-the-go and reduce waste.
The sleek case, no bigger than a smartphone, features five sections with two small trays for brow and eyeshadow products, two medium trays for cream-based products including concealer, blush and bronzer and highlighter, and a large pan for the same products.
There are 50 products to choose from that feature in the palette, which allows for 734 million combinations, according to Tropic.
Thanks to its aluminium pans, the trays can also be recycled once they are finished with.
The individual trays cost between £8 and £20 , and customers can also purchase a collection of brushes to match.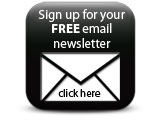 Companies