US CBD market to reach $5bn by end of 2019
Skin care and beauty products now account for 8% of the total CBD market
Sales of cannabidiol-based (CBD) products in the US are expected to grow 706% year on year to $5bn by the end of the year, according to a new report from market analyst Brightfield Group.
Skin care and beauty products now account for 8% of the CBD market. 
"While the start of 2019 was dominated by companies well-positioned to enter the space, such as vape companies," says the report, "Q2 saw the advent of large retailers like CVS and Walgreens, signalling that CBD is going mainstream." 
By the end of the year, says Brightfield, the US CBD industry will be worth just over $5bn and by 2023, it could reach $23.7bn. 
One barrier that the industry is beginning to overcome, it says, is consumer education and awareness. CBD once had a poor reputation, but due to increased product availability, consumers now have greater awareness of CBD products that fit their needs, which has drastically changed both the business landscape and the market leaders.
When it comes to product categories, tinctures remain the largest sector of the market, says Brightfield, but companies have now begun infusing CBD into everything from facial scrubs and sunscreen to sparkling water and coffee.
Topicals have been the big growth story of 2019, because retailers and manufacturers gravitated towards topical and skincare after the FDA restricted sales of CBD supplements and food additives.
Skincare and beauty products, however, says Brightfield, are uniquely marketed and positioned apart from other topicals and will grow in distinct ways. 
"In the case of health and wellness, a growing number of brands are aligning with the mindfulness value that resonates with consumers who are environmentally conscious, helpful, and value honesty and a healthy lifestyle," says Brightfield.
"Additionally, CBD's persistent popularity is in line with longer-term anti-pharma, health, and wellness trends." 
You can learn more about the CBD market at the Cosmetics Business Regulatory Summit. Olivia Santoni's session will walk delegates through the legal requirements of CBD and claims substantiation requirements, giving you a helping hand to enter the market.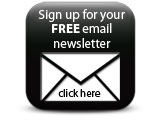 Companies