Unilever to acquire Schmidt's Naturals
The deodorant, toothpaste and soap brand will sit alongside Unilever heavyweights Degree, Axe and Dove
Unilever is to acquire US deodorant, toothpaste and soap brand Schmidt's Naturals.
The deal will help the Anglo-Dutch consumer goods giant cater for consumers seeking natural alternatives.
Kees Kruythoff, President, Unilever North America, said: "Schmidt's Naturals is a strong, innovative brand in the fast-growing natural category, and nicely complements our existing portfolio of US deodorants which includes leading brands Degree, Axe and Dove.
"The brand's focus on transparency and mission to make natural products accessible to everyone aligns closely with Unilever values and represents an exciting category expansion for our family of brands."
Schmidt's Naturals was created in 2010 by Jaime Schmidt. Mixing deodorants from her kitchen in Oregon, Portland, the brand proved a hit in the Northwest, selling out in boutiques and stores in the area.
Shortly after, entrepreneur Michael Cammarata came on board to help develop and grow the fledgling brand.
Both Schmidt and Cammarata will continue to work with the brand following the acquisition, which is due to close no later than Q1 2018.
Schmidt described the deal as "a momentous day in the history of Schmidt's Naturals".
"I am proud to say that as a result of our partnership with Unilever, we are better positioned than ever in our mission to make natural products accessible to all.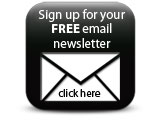 "Moreover, Unilever's substantive actions towards creating a more sustainable and equitable future for diverse peoples across the planet further fuels the enthusiasm behind our alliance."
Companies