Unwash teams with Water.org to save lives while helping consumers save time and water
The 'clean' hair care brand is helping provide safe water to the millions of people living without it, while aiming to disrupt the traditional 'wash, conditioner, repeat' cycle with its Bio-Cleansing Conditioner
Unwash, the 'co-washing' hair care brand, is on a mission to save lives while helping consumers save water by partnering with non-profit Water.org to help families in need to access clean, safe water.
According to the brand, the average American shower uses approximately two gallons of water per minute; four times what the average person needs to drink each day, yet millions of people worldwide are going without it.
With the new partnership, Unwash aims to raise awareness of the global water crisis as well as providing financial support to Water.org's efforts to provide safe, affordable access to clean water to those in need.
Gil Dalva, founder of Unwash, said: "At a dire time when clean water is out of reach for millions around the world, Unwash is excited to be a part of the solution with products that enable our customers to save water without even realising it.
"Our partnership with Water.org will help us take the solution one step further to achieve a lasting impact, both in hair care and in the world."
Today, Unwash offers a variety of products, including its hero Bio-Cleansing Conditioner, to help consumers save time and water by simplifying their hair care routine.
Melanie Mendrys, Director of Brand and Marketing at Water.org, added: "We are so grateful that Unwash is supporting our vision of safe water for all.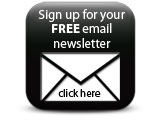 "Together, we'll empower more families around the world with lasting access to safe water, and the hope, health and opportunity that flow from it."
Companies