Urban Veda launches new skin care range in Boots UK
The new collection, Ayurveda is based on the ancient Indian practice of Ayurvedic designed to help people stay vibrant and healthy without using medicine
Urban Veda has launched its latest skin care range, Ayurveda, in Boots stores across UK.
The award-winning Ayurveda skin care range takes the ancient Indian practice of Ayurveda with emphasis on holistic approaches.
The British skin care brand has been formulated with natural ingredients and is designed to help combat the effects of pollution.
Included in the collection is: Soothing Facial Wash & Facial Polish with sandalwood and lavender to calm and relieve skin; a Purifying Facial Wash & Facial Polish, a combination of neem oil and antiseptic hazel for oily skin; Radiance Day & Night Cream, with anti-inflammatory turmeric and a Ayurvedic arjuna to moisten and reduce fine lines; and Reviving Facial Oil & Hydrating Toner, designed for tired and mature skin.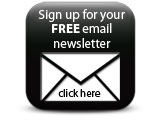 The range is vegan and certified cruelty-free by Peta.
Companies