Very returns to profit following job cuts and 'unpredictable' market
The group reported revenues of more than £2bn for the first time for the year ended 30 June
The Very Group has returned to profit following a round of job cuts and a tech restructure.
The very.co.uk and littlewoods.com owner took home more than £2bn in revenue for the first time, to the period ended 30 June, thanks to a 3% boost in growth.
Very.co.uk experienced a sales uptick of 10.5% for the 52 weeks to £1.2bn, driving revenue up nearly 7%, while littlewoods.com's 'managed decline' slowed within expectations to 8.8% compared with 11.3% for the previous financial year.
"I am delighted to announce a strong set of results and a return on profitability in FY20 thanks to the combination of commitment of our people and our flexible and resilient business model," said Very's CEO, Henry Birch.
"Despite the unprecedented challenges of the pandemic, the business has proven its adaptability yet again.
"We delivered for record levels of new customers, who used the Very app for items to entertain their families and improve their homes, and increasingly valued our flexible ways to spread the cost."
Sales of beauty products, along with toys, gifts and leisure items, were up more than 10% for the 12 months, while the retailer's electrical sector saw the biggest growth of 18% over the same period.
However, the group reported an increase in its bad debt by 1.2% due the impacts of the coronavirus pandemic.
Birch added: "The economic landscape will remain unpredictable. However, we believe our flexible and resilient business model, which gives customers access to the brands they love via flexible ways to pay, will help us thrive as customers continue to rely on online shopping."
Very's journey into beauty
In January, very.co.uk added 50 new beauty brands to its online line-up, including Elemis, Ren, Cowshed, This Works and Iconic London, as it moved to compete with pure-play beauty retailers.
Speaking at the time of the announcement, Jeremy Stevens, Very's Category Director, Developing Categories, said the company was experiencing a strong response to its beauty brands.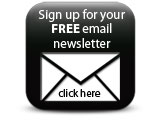 "We're seeing a fantastic response to the beauty and fragrance brands that have already launched on very.co.uk but we know our customers, and broader target market, want even better access to premium beauty brands."
Companies