Walmart CEO meets with Trump to talk economy and jobs
Doug McMillan was among a group of prominent business leaders who met with the President last Friday
Walmart's CEO Doug McMillan recently met with President Trump as part of the first business council at the White House.
McMillan was said to have described the meet as "constructive" and "candid", according to Reuters.
"I look forward to continued discussions with the administration, consistent with our longstanding belief that it's always better to be engaged in trying to shape solutions than sitting on the sidelines," McMillon said in a statement after the meeting.
Other business leaders present included Chair of the council Blackstone CO Steve Shwarzman, JPMorgan CHase's Jamie Dimon, Tesla's Elon Musk and General Motors' Mary Barra.
In a press conference, Trump said that there were 227,000 jobs created in the US in January – the best figures since September.
In January, Walmart announced plans to create approximately 10,000 retail jobs through the opening of 59 new, expanded and relocated Walmart and Sam's Club stores, and e-commerce services.
Trump said: "There's a great spirit in the country right now, so we're very happy about that. I think it's going to continue big league. We're bringing back jobs, we're bringing down your taxes, we're getting rid of your regulations and I think it's going to be some really very exciting times ahead."
He added that him and his team will be "coming up with a tax bill soon".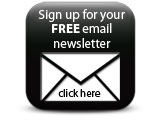 Walmart has not previously commented publicly on Trump and his administration. However, The Financial Times reports that congressional aides said the retailer sent "top tax executives" to Capitol Hill to warn decision-makers that Trump's import tax proposal would impact business.
Companies