Warning! LUSCIOUS LIPS: All thriller no filler
Lock up your sons! The no-needle, natural plumper, beloved of Alice Hart-Davis, Chloe Jasmine and Sarah Parish is now available to buy in a gorgeous lip-gloss that fits in your handbag and brings radical results for fuller, even more devastatingly gorgeous lips that thrill!
Lip gloss and cosmetic enhancer combined
Non-invasive
No down time
Patented peptides and age-defying vitamins and minerals
Immediate, lasting, gorgeous results.
"Guess what? It really works." Alice Hart-Davis - Expert Beauty Journalist
Breakthrough lip treatment LUSCIOUS LIPS looks like a lipstick, fits in a handbag, and brings beauty consumers an innovative and non-invasive anti-ageing lip enhancer in a topical lip gloss, for handy and powerful new alternative to cosmetic fillers.
Put on your LUSCIOUS LIPS at home or out and about. No needles or invasive procedures mean you just apply and and go for instant, lasting results.
Available in fifteen killer shades, allowing you to match your fuller, more defined lips to your mood or outfit, LUSCIOUS LIPS gets to work immediately with no irritation, unsightly swelling or scarring and no down time, thanks to the naturally derived formula and topical application.
Fine lines are visibly reduced within 5 minutes, with further improvement over time.
The age-defying LUSCIOUS LIPS formula naturally stimulates new collagen production in the skin using hyaluronic acid, resulting in an immediate reduction in the appearance of fine lines and wrinkles, with lips becoming plumper and more youthful in appearance.
Moisturising oils, vitamins and organic plant extracts enhance barrier protection and help to improve lip volume over time, redefining lip-contours and shielding lips from damaging free-radicals.
Aloe Vera Extract, Algae Extract, Stevia Extract and Grape Seed Extract offer antioxidant and soothing properties
Castor oil, Jojoba oil, Apricot Kernel oil, Grape Seed oil and Avocado oil moisturize, soften, smoothen, condition and rejuvenate lips.
"A great way to fight the ageing process, naturally." - Sarah Parish, actor
LUSCIOUS LIPS is just like a lipstick, only better.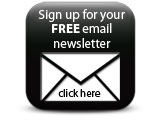 Available to try today from www.lusciouslips.online RRP £49.