Wear peelable polish from Polychromatic at MakeUp in New York
The innovative polish gives enthusiasts the freedom to switch out their colour on the go, making it easier to pair with outfits, occasions or mood
Polychromatic comes to MakeUp in New York with the accolades of its sister show in Paris close behind them. Perfectly A-PEEL-ing Peelable Glitter Nail Polish was awarded a place on the MakeUp in Paris Innovation Tree. In addition to this honour, Polychromatic and Perfectly A-PEEL-ing went on to take first place during the Millennial FavorITes award voting.
The best way to experience the appeal of Perfectly A-PEEL-ing is to try it for yourself. Visit Polychromatic at booth #108 during MakeUp in New York for a free, on-the-spot manicure utilising the award-winning glitter polish.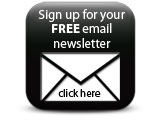 As easy as "polish, peel, repeat," Perfectly A-PEEL-ing gives nail polish enthusiasts the freedom to switch out their colour on the go, making it easier to pair with outfits, occasions or mood. The patent-pending formula is solvent-based, unlike other traditional peel-off polishes on the market. Perfectly A-PEEL-ing gives the best of all benefits: easy removal, a healthier alternative to harsh removers and the luxurious coverage of classic nail polish.
Featured Companies