What Coty vs Akzente could mean for cosmetics
Does safeguarding your brand's prestige entitle you to limit your distributors online sales? That's what Coty is asking for from the European Court of Justice
Rania Sedhom is the Managing Partner at Sedhom Law in New York. A specialist in business and commercial law, here she highlights to Cosmetics Business the potential impact that the Coty v Akzente trend could have on the whole of beauty industry.
Rania Sedhom
"As a lawyer, I'm trained to see both sides of each coin, and sometimes that can be quite challenging. On this issue, however, both sides of this proverbial coin make compelling arguments.
High-end fragrances, like their fellow luxury product counterparts, abhor ubiquity and thrive on rarity, workmanship and exclusivity. Coty suggests that its distributor, Akzente, is diluting its brand by selling its fragrances on Amazon.
Amazon is everywhere, a place that luxury Cody fragrances don't want to be. On the other hand, luxury brands, including personal care, cosmetics and fragrances, have long enjoyed online sales.
In fact, luxury houses like Chanel made their cosmetics, skincare and fragrances available online while its handbags, shoes, accessories and clothing are available online only as a second-hand item.
The same holds true for Dior and both are available on Amazon. Then you have brands like Escada whose clothes are sold at an array of department stores, but only a handful of those stores make the clothing available online while those same retailers allow consumers to purchase Escada fragrance online.
Are those brands hurting? And, when you think of Chanel and Dior cosmetics and fragrances, do you think that it not luxurious? Do you no longer wish to purchase Escada fragrance because it is easy to locate?
If the ban is successful, the costs of Coty's fragrances will certainly increase, but how will a distribution ban, allowed only for preservation of stature, affect other fragrance and personal care sales?
It will, at a minimum, affect sales internationally, hurt small business, and likely affect brick and mortar sales as well. The effect of the ECJ decision hinges upon whether the ECJ position is sensitive to quality control and counterfeits or, instead, supports a brand's ability to curtail sales without producing less product.
It is unclear where the scales of justice will tip on the side of brand integrity or free markets. If the ECJ sides with Coty, commerce and ecommerce can face drastic changes.
Initially, brands may be able to ban the purchase of skincare, fragrance and cosmetics on sites like eBay and Amazon, but brands who choose to do that may face a contractual backlash from the distributor. Let's face it. Distributors can help a brand grow and expose the brand to a network of worthwhile retailers.
Some distributors also have relationships with specialized retailers that can help brands target a specific audience. Companies like Coty, through a distributor, can get their product to a wide market and expand their customer base without incurring the costs of market research and test marketing. A distributor like Akzente, may choose, for example, to also limit the specialty retailers that it sources on Coty's behalf.
That would certainly further strain the brand-distributor relationship, hurt sales and frustrate consumers.
As the commerce, and ecommerce, world shrinks, a decision by the ECJ would surely have a long arm. For example, will an Amazon ban also include an eBay and Rakuten ban? Will this then permit brands to disallow sales to specific boutiques and small business owners, whether online or brick and mortar?
The fight against counterfeiting is a serious war. This lawsuit would likely have very different consequences if Coty wished to ban sales on Amazon due to counterfeiting and would likely garner mass support.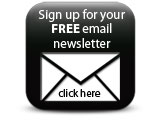 But, if the reason behind Coty's distribution limitation is simply mass availability, then stores like Ulta, Sephora, FragranceNet, Perfume.com and Overstock should watch very closely, as those retailers are likely next."
Companies