What is the science behind 2-in-1 shampoos and conditioners?
From the PQ10-containing versions of the 1970s to today's co-wash inspired formulas, how do formulators combine classically incompatible cleansing and conditioning benefits in one product?
Cosmetics Business is asking personal care industry experts to answer the cosmetics world's big questions.

Here Penny Antonopoulos discusses how formulators combine classically incompatible cleansing and conditioning benefits in one product.
---
Over to the expert...
Penny Antonopoulos
Penny Antonopoulos, Director of Global Marketing, Hair Care, Ashland Specialty Ingredients
With over 90% of the global population using them, shampoos remain the largest category within the hair care segment.
By 2022, the global shampoo segment is forecast to grow at an average rate of 4.5% to reach a value of US$38bn.
While the number of products marketed as a 2-in-1 holds a very small share of this segment, most shampoos today deliver cleansing and conditioning benefits through one formula.
Early 2-in-1 shampoos in the 1970s were based on long chain cationic polymers, such as polyquaternium-10 and cationic guars (eg, the N-Hance range from Ashland).
At certain concentrations, the cationic polymer and anionic surfactant form a precipitate called a coacervate.
As the shampoo was rinsed off, through the dilution deposition mechanism, the positively charged conditioning polymer would deposit onto the negatively charged hair to give improved wet combing benefits.
---
Shampoo deposition cationic polymer range for customised conditioning
1. Guar hydroxypropyltrimonium chloride. 2. Hydroxypropyl guar hydroxypropyltrimonium chloride. 3. CG13 is self-hydrating. 4. BF13 and BF17 are boron-free versions. 5. PF618 paraben-free. 6. Ideal for clear systems.
---
However, these formulas did not deliver improved dry hair attributes. Procter & Gamble would be the first company to fill this void.
In 1987, it launched Pert Plus, which would be the first 2-in-1 system that incorporated silicones as the primary conditioning agent.
These formulas would deliver better wet and dry attributes of detangling, moisturising, softness and manageability.
These formulas, and others that followed, incorporate cationic polymers, such as the N-Hance range of cationic guars, to act as deposition aids for silicones plus other insoluble actives, like oils and anti-dandruff agents.
Most shampoos today deliver cleansing and conditioning benefits though one formula
Upon diluting the shampoo, the surfactant-polymer coacervate begins to flocculate. The flocculants entrap the insoluble actives and help deposit them onto the hair fibre as the shampoo is rinsed.
Ashland continued to improve upon the N-Hance conditioning polymer platform by leveraging various structure-property levers such as molecular weight and charge density to offer varying degrees of conditioning and deposition.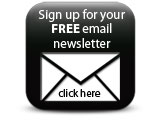 Ashland offers a diverse range of cationic guars to allow formulators to develop shampoo systems that continue to meet the demand of today's consumers for effective 2-in-1 formulas.
Featured Companies