Who says print is dead? Yardley invests in new ad campaign
Fragrance | Marketing | Retail
UK brand ploughs £650K into advertising ahead of Christmas period
The future might be digital, but UK fragrance brand Yardley London is not giving up on print advertising just yet.
The privately-owned company has revealed it is due to launch a £650K advertising campaign across both print and digital channels in the run up to the lucrative Christmas period.
The campaign will prop up Yardley's recently relaunched Contemporary Classics range of fragrances, and bath and body products. It is estimated that the campaign will reach more than 4.5 million women.
Quentin Higham, Managing Director of Yardley London, said: "The new advertising campaign serves to support the brand's continued revival and further broaden its appeal to attract new and lapsed customers, while focusing on the heritage of the brand to maintain our loyal customer base." Investing in print advertising, Yardley has plans to secure ads and advertorials across a range of UK print titles including consumer monthlies, weeklies and national newspaper supplements.In terms of its digital drive, there will be ads placed on beauty, fashion and lifestyle websites in a bid to access women aged 35 and over.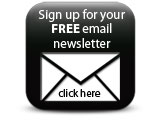 The campaign will run from September to November in advance of the busy Christmas retail period. To bring the campaign to life, Yardley worked with creative advertising and media planning agencies Chapter and 7 Stars.
Featured Companies