Yardley relaunches scents for Hampton Court Flower Show
Yardley collaborates on show garden
English fragrance house Yardley London has collaborated with horticulturists Perennial on a show garden for the 2015 RHS Hampton Court Palace Flower Show.
A Growing Obsession – the Yardley London Perennial Garden is inspired by the Victorian English Garden, recreating the elegance of a ladies' flower garden. The garden was particularly influenced by a 1840 book titled Instructions for Gardening for Ladies by Jane Louden, whose writings helped make gardening more accessible.
The garden is said to mirror the delicate floral fragrance of Yardley London's new Contemporary Classics range, including English Lavender, English Rose, Lily of the Valley and April Violets – which have been reformulated, repackaged and re-launched alongside the show.
Quentin Higham, Managing Director at Yardley London, said: "English flowers make up the DNA of Yardley London and have been used in its fragrance development since the House of Yardley launched English Lavender in 1770. We are delighted to be sponsoring the show garden at the RHS Hampton Court Palace Flower Show to celebrate the launch of our new Contemporary Classics Fragrance Collection."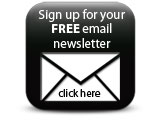 The RHS Hampton Court Palace Flower Show will run from 30 June-5 July 2015. For more information, visit rhs.org.uk.
Featured Companies