YourGoodSkin: Walgreens Boots Alliance's first skin care range in 20 years
Boots partnered with more than 2,000 women to create the balancing collection
Walgreens Boots Alliance has unveiled its first skin care range in 20 years.
YourGoodSkin will be available exclusively to US consumers via Walgreens and UK Boots shoppers.
In development process for more than five years, the new brand is designed to rebalance the skin while remaining at a mass price point from £3.
While formulating the new line, Walgreens Boots Alliance created the Your Good Skin Community of over 2,500 women to validate the products.
Scientists and dermatologists then altered the recipe based on the recommendations and needs of the women in the group.
"Our research shows that women want consistently healthy-looking skin, but achieving this can be difficult when everyday life factors such as pollution, temperature, hormones, stress or tiredness can cause the skin to become unbalanced," said Dr Mike Bell, Skincare Scientific Expert at Walgreens Boots Alliance, who led the development of YourGoodSkin.
"Our solution was to develop the ultimate skin care hack: a range of products to deliver visibly healthier skin in just 28 days."
The hero product of the range is the YourGoodSkin Balancing Skin Concentrate.
The product is a lightweight serum that is designed to be used twice a day between cleansing and moisturising to help consumers achieve visibly healthier skin in 28 days.
The serum contains green tea, vitamin C, vitamin E and lipochroman – said to help fight oxidative stress.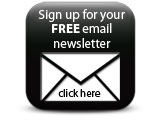 Japanese lily turf root extract has been used to help to improve the appearance of skin's condition, while sphinganine, a naturally occurring oil that is bio-identical to lipids found in the skin, helps to combat skin oiliness.
Companies