Zalando Beauty rolls out in Switzerland in time for Christmas
Consumers will be able to shop more than 4,000 beauty products via the site from 110 brands
Online retailer Zalando is preparing to launch its beauty category in Switzerland.
From 11 December, Swiss consumers will be able to shop more than 4,000 beauty products from 110 brands.
Customers can currently shop the retailer's fashion categories via the site.
"The beauty market in Switzerland is growing each year, with personal care products being the category Swiss customers spend the most money on," said Zalando's VP Central Europe, Lisa Miczaika.
"However, only 21% of purchases in the beauty and personal care market in Switzerland are made online.
"This offers a massive opportunity for Zalando to serve the demand of Swiss customers and become their starting point for fashion and lifestyle."
An online campaign will follow the initial launch in January 2020, starring local celebrities and influencers including Zoe Pastelle, Sara Leutenegger, Kevin Lütolf and Mario Schönmann.
Zalando's Head of Beauty Pamela Wade-Lehman added: "We are very happy to bring Zalando Beauty to our fashionable Swiss customers.
"They now have the opportunity to complete their style choices with the latest global beauty trends."
Wade-Lehman also said that fashion and beauty go hand in hand, with three out of five of Zalando customers buying fashion products when shopping for beauty.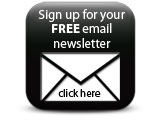 Based in Berlin, Germany, the site's beauty offering is available to customers across six European countries.
Companies