jane iredale adds new shades to Glow Time and Dream Tint ranges
The new colours are set to hit shelves on 1 June
Dark Dream Tint
Vegan skin care brand jane iredale has announced it will add a new shade to its Glow Time and Dream Tint collections.
The brand's Glow Time Full Coverage Mineral BB Cream (£20+VAT) will welcome the new BB4 shade, a medium light with neutral undertones, to its range of nine shades.
Glow Time is designed to smooth skin, while disguising lines and wrinkles for a brighter look.
Meanwhile, Dream Tint Tinted Moisturiser (£16.50+VAT) will see Dark, a deep colour with golden undertones, introduced to the range - bringing the collection's total up to seven colours.
Dream Tint's lightweight formula contains SPF 15, which hydrates and soothes skin, while providing medium coverage to minimise the appearance of fine lines and pores.
Both of the shades are part of the brand's summer 2018 line-up and will be available from 1 June.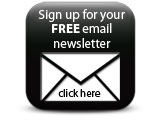 Companies