jane iredale set to introduce limited edition lipstick
The new PureMoist Lipstick contains natural oils and fruit extracts and will be available in two colours
Vegan beauty brand jane iredale is about to launch its PureMoist Lipstick (£10+VAT) its Spring collection.
The new product will be available in two colours: Tricia, a beige nude and Jamie, a terracotta nude.
Orange peel wax, avocado and sunflower seed oils protect, hydrate and condition lips, while moringa oil and coffee seed extract give antioxidant protection and vitamins A and C.
The lipstick is also fragranced with organic blackberry and pomegranate fruit extracts.
jane iredale recommends using Tricia as a base coat before layering another lip colour on top for added boldness.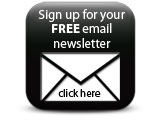 The products will be available online and at select stockists across the UK from 1 April.
Companies