32% of German consumers buy beauty online
With 92% of customers shopping online and a market value of €16.5bn, German beauty e-commerce is predicted to grow 2.6% in 2018
German consumers are increasingly heading online to buy their beauty products.
Research company Mintel revealed that 32% of shoppers have bought beauty products online in the last 12 months.
The beauty category came in fourth place, after small electronics, entertainment and fashion, which took the top spot with 64%.
The latest stats follow a wider trend, as 92% of customers now use the internet for shopping.
Senior Retail Analyst at Mintel, Thomas Slide, said: "Germany has among the highest penetration of the major European nations when it comes to broadband access, ahead of Spain, France and Italy.
"As a result, it is clear that online shopping has now reached almost every demographic groups. Even retailers targeting older customers have to accept the likelihood that they are increasingly shopping online, meaning that a multichannel approach is essential for almost all retail operations in Germany."
It was also found that the most important factor for German online shoppers was free postal returns; 52% claimed it was 'extremely important' over any other service.
Meanwhile, younger consumers found flexible delivery options to be a priority.
Germany's beauty market is set to increase by 2.6%, from €16.5bn to €16.9bn in 2018.
Slide added: "German e-commerce continues to experience strong growth, but the category is dominated by the pure players and is skewed heavily towards particular product categories."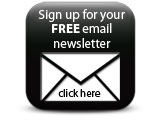 Companies