ASA upholds complaints against L'Oréal over foundation ads
Lib Dem MP Jo Swinson targets airbrushing in advertising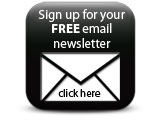 The UK's Advertising Standards Authority has upheld two separate complaints against L'Oréal (UK) Ltd regarding magazine ads for foundations belonging to its Lancôme and Maybelline brands. The first complaint related to a two-page ad for Lancôme's Teint Miracle foundation featuring an image of the movie star Julia Roberts alongside text stating: "Lancôme invents its 1st foundation that recreates the aura of perfect skin. Instantly complexion appears naturally bare, beautifully flawless and luminous, as if lit from within." The second focused on the ad for The Eraser foundation by Maybelline featuring an image of model Christy Turlington in which parts of her face are covered by foundation while others are left uncovered to show the product's effects. The accompanying text reads: "The Eraser perfect cover foundation. Conceals instantly, visibly, precisely… Covers dark circles and fine lines to help conceal crow's feet – as if erased!"
Liberal Democrat MP and co-founder of the Campaign for Body Confidence Jo Swinson challenged whether the adverts were misleading because – in her belief – the images had been digitally manipulated and were therefore not representative of the results that either product could achieve.
L'Oréal argued that the image used in the Lancôme ad was shot by Mario Testino – known for his flattering photographs – who reduced the appearance of imperfections through his use of lighting, a soft focus and lower resolution. It noted that the model, Julia Roberts, had naturally healthy skin and stressed that consideration should be given to the fact that the image was in the context of an ad for foundation, a product designed to cover flaws. Details of how the product could reinforce skin's radiance and improve its ability to reflect light were also provided.
L'Oréal admitted that post-production techniques had been used to create blocks over Christy Turlington's face to differentiate between the areas to which the product had been applied and those to which it had not and that digital retouching was also used to lighten the skin, clean make-up, reduce dark shadows, smooth the lips and darken the eyebrows. It pointed out that fine lines under the eye, crow's feet, expression lines on the cheek and lines and pores near the model's nose were still clearly visible even on areas where the product had been applied. It explained the mechanism by which the product adhered to the skin and reflected light off its surface for a smooth finish. It also stated that, in its opinion, the image – while illustrative – was consistent with the claims made in the surrounding text, ie that the product would reduce although not eliminate the appearance of lines and blemishes.
However, the ASA ruled that there was not enough evidence to conclude that the Lancôme image had not been exaggerated by digital post-production techniques, while the information provided with regards to the Maybelline ad was declared insufficient to establish whether the difference between the blocks was an accurate representation of the results the product could achieve.
As such, the ASA concluded that neither ad should appear in its current form in the UK again.
Companies