ASA upholds consumer complaint against Coty
Lash insert length disputed in Rimmel mascara ad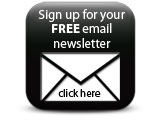 The Advertising Standards Authority (ASA) has upheld complaints by a member of the public regarding Coty's Rimmel brand and the advertising of its 1-2-3 Looks Mascara. The new mascara, represented by model Georgia May Jagger, is said to provide three differing lash looks which increase in intensity and volume from light to dramatic, promising 3x, 5x and 10x more volume.

The complaint raised concerns about Rimmel's use of different length lash inserts on Jagger in two magazine ads and one TV ad, the prominence of on-screen disclaimers, as well as the need to adequately substantiate results claims.

Coty said it used lash inserts in the adverts to ensure a consistent and aesthetic lash look and not to create an exaggerated or unachievable lash look. It said the different length lash inserts were not intended to mislead consumers about the product's achievable effects but the ASA noted that the ad did not make it clear that the lash inserts used were of different lengths.

The ASA also acknowledged that the tests suggested that increasing the dial setting could deliver increased volume but said it understood the study had involved product tests on only five subjects which in its opinion was a very small sample number.






Companies