A.S. Watson celebrates 15,000th global store opening
The new shop is also its 500th retail space to open in Malaysia
Retail group A.S. Watson has opened its 15,000th store in Malaysia's capital Kuala Lumpur, which is also the 500th to open in the city.
Located in Kuala Lumpur's Central i-City shopping centre, the space is said to be equipped with a host of digital features to enhance customer experience.
Dominic Lai, the group's Managing Director, said: "The continued success of our business is about customer connectivity.
"Our ability to connect customers with products, trends and experience they want in beauty, personal care, health and wellness."
According to A.S. Watson, the group opens a new store every seven hours across its 25 Asian and European markets.
Lai added: "Our [...] online and offline strategy focuses on providing an extensive store network, excellent in-store customer service, most relevant health and beauty assortment, combined with seamless digital experience and loyalty schemes."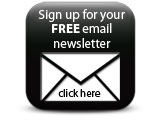 Today, A.S. Watson has over 135 million members and has spent the last seven years investing in its digital strategies.
Companies