AVE + EDAM raises the bar with data-based model for personalised skincare
AVE + EDAM is a Berlin-based beauty-tech brand that has developed an advanced personalised skincare system by working with an expert team of formulation specialists, dermatologists and scientists.
The personalisation process is triggered by an online skin test with the optional use of face scan technology. The algorithms behind the test analyse not only personal skin conditions but also environmental factors, such as water hardness, humidity pollution, and UV-Index.
The technology subsequently identifies the ideal concentrations of potent active ingredients based on individual needs. Each skincare product is clean, vegan and cruelty-free.
Since its launch, AVE + EDAM has analysed over 1,000,000 data points and keeps growing and learning every day.
It is the only German award-winning DTC brand with personalised products that can effectively address any individual combination of skin issues such as impurities, signs of ageing and sensitivity.
Sign up for the AVE + EDAM newsletter: here!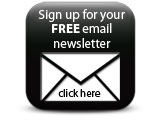 Visit their website: aveandedam.com
Companies