Acqua di Parma takes inspiration from Blu Mediterraneo line for new home fragrance range
Available in a candle or diffuser, each range features 5 scents
Acqua di Parma has introduced two new home collections inspired by its Blu Mediterraneo line.
Said to symbolise the Italian Mediterranean landscapes, the new Italian Moments range includes, a collection of diffusers (£60) and candles (£51), in Luce di Colonia, Buongiorno, La Casa sul Lago, Caffè in Piazza and Oh, L'amore.
Meanwhile, its new Unforgettable Places, also available in a diffuser and candle range, are designed to evoke the landscape of the sea and sun at the Italian coastline.
This collection features: Arancia di Capri, Fico di Amalfi, Chinotto di Liguria, Bergamotto di Calabria and Mirto di Panarea.
Both ranges are now available from acquadiparama.com.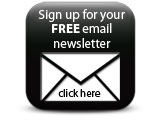 Companies