Agatha Ruiz de la Prada creates double love glam with heart
Spanish fashion brand Agatha Ruiz de la Prada has released Love Glam Love, the third flanker to its 2011 release Love Love Love.
A fruity floral intended to evoke glamorous night life and parties, it has head notes of bergamot, pear and raspberry, heart notes of jasmine, roses, heliotrope and orange and base notes of benzoin and patchouli.
The bottle is the same flattened heart shape as the original, with the actuator in the centre. The juice is pale gold in place of the original pink, while the outer packaging is gold with glittery accents in pink and blue.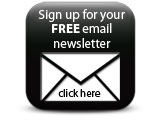 Agatha Ruiz de la Prada founded her women's fashion label in 1981. The company produced its first fragrance, Flor, in 2000. Its perfume licence is held by Spanish conglomerate Puig.
Companies