Albéa creates pack for Maybelline NY eyelash serum
Albéa creates the mascara brush and packaging of the new Maybelline NY Lash Sensational Boosting Eyelash Serum
The brush, made of 100% cotton material, is perfect for a soft application of the boosting serum on lashes.
The lightweight, glossy gel serum is effortlessly easy to apply with the soft cotton brush for maximum comfort. Apply twice a day, morning and evening before mascara application.
The slim shape and 100% cotton brush is made in Albéa's Tips Studio in Morristown (TN, USA), our center of excellence for mascara, lipgloss and eyeliner tips.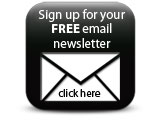 The cap is made of anodised pink aluminium and the bottle is moulded gold pink PP with hot stamping decoration are made in Matamoros (Mexico), the group's centre of excellence for mascaras, lipgloss packaging.
Featured Companies