Albéa creates sophisticated new cap for Cartier's Baiser Volé
Gold-plated ABS gives precious metal jewel box feel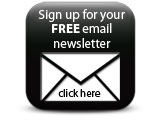 Cartier has entrusted Albéa with the creation of a new packaging concept for its fragrance for women, Baiser Volé. This sleek design masks a complex manufacturing process that only Albéa can master.
The cap is like a small jewel box and made up of four parts in gold-plated ABS:
• The moulded cap contains a counterweight for a heavy, precious metal feel. A magnet is located in the right-hand edge of the cap for easy closing.
• The ring, engraved with the Cartier signature brand name, is made from a single piece of POM and includes a second magnet, reminiscent of the clasps found on jewel boxes.
• The gold push button was designed in order to elegantly dissimulate the spray-pump valve. The subtle engraving of Baiser Volé across the top of the push button echoes the elegant spirit of the fragrance with each application.
This magnificent cap design offers yet another example of Albéa expertise in complex multi-assembly. It was developed at Albéa's production plant in Parigné L'évêque, France.
Featured Companies