Albéa makes Airless packaging secure, quick, green and sexy
Formula protection
Albéa's airless packs prevent contact between formula and air. They are also equipped with latest-generation neutral engines that avoid contact with the metallic parts.
Speed-to-market
Albéa's airless offering is available as a full pack (cap+bottle+pump or tube+pump), and more than 100 pump references are available under 4 weeks.
The pumps are manufactured in the Albéa Le Tréport facility (France), the centre of excellence for fragrance and lotion pumps, as well as in Albéa's Lacrost facility (France), with recognised expertise in airless systems.
Green
Albéa airless solutions ensure optimal distribution of the formula. The D.N.Airless Ø32mm and Ø35mm are also Ecocert-compliant.
Sexy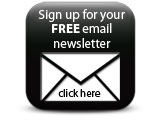 Endless decoration options for masstige and prestige, from actuator customisation to glass-like transparent bottles.
Featured Companies