Algenist harnesses power of collagen for new hand cream
The new product is said to smooth, soften and brighten skin
Skin care brand Algenist has responded to consumer demand online to release a new collagen-infused hand cream.
Blended with active vegan collagen and alguronic acid, the brand's new Liquid Collagen Hand Cream (£36) is designed to visibly smooth, soften and brighten skin.
Its formula of shea butter, hyaluronic acid and vitamin E is said to absorb quickly into the skin and nourish dry, dehydrated hands.
"We wanted to create an active vegan collagen that rivaled the animal and marine-derived collagen typically found in our competitor's [products]," said Tammy Yaiser, Algenist's VP of Product Development.
"With our heritage in biotechnology, we were able to take it to the lab to perfect an exclusive-to-us active plant-derived collagen that is clean, safe and highly effective."
Consumer demand online was the catalyst for the product's development after releasing its Genius Liquid Collagen facial serum.
Customers should apply when needed and can shop the range via spacenk.com.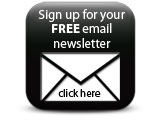 Companies