Alpine rose active: Clearing "zombie cells" in the skin
An organic Swiss alpine rose extract for skin rejuvenation
Alpine Rose Active is a purified extract of organic alpine rose leaves, which rejuvenates the skin through the novel anti-aging concept of senolytics.
Alpine rose is one of the most typical and iconic Swiss alpine plants. It grows at high altitudes in acidic and nutrient- poor soils, and it has developed impressive strategies to protect itself against the attack by free radicals.
Due to the difficulty of cultivating the alpine rose, Mibelle Biochemistry collaborates with organic farmers in the Swiss Alps who harvest the precious leaves by sustainable wildcrafting.
Several in vitro and in vivo studies have shown that the activity of Alpine Rose Active:
Inhibits the carbonylation of cutaneous proteins – this is a harmful and irreversible oxidative process induced by reactive oxygen species
Exhibits a senolytic effect – it eliminates senescent cells, also called "zombie cells" while not affecting healthy cells in a negative way. This rejuvenates the entire tissue as senescent cells contribute to skin inflammation and ageing
Significantly reduces skin redness and increases skin elasticity.
Alpine Rose Active is therefore able to protect skin proteins against oxidative damage, a known cause of cellular senescence, as well as rejuvenate the skin through its senolytic activity when cellular senescence has already taken place. It is COSMOS approved* and ECOCERT certified**.
Alpine Rose Active
Eliminates senescent skin cells
Reduces redness and increases skin elasticity
Rejuvenates the deep layers of the skin
Protects skin proteins from oxidative stress.
Applications
Anti-aging formulas
Photo-aging prevention
Sun care products
Protective skin care.
Formulating with Alpine Rose Active
Recommended use level: 1-3%
Incorporation: For cold processes, dissolve alpine
Rose Active into the aqueous phase. In cold / hot processes, add during the cooling phase below 40°C
Thermostability: Temperatures of up to 60°C for a short time do not affect the stability of Alpine Rose Active.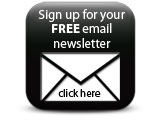 INCI (EU / PCPC) Declaration
Rhododendron Ferrugineum Extract (and) Glycerin (and) Aqua / Water
Additional Information
Without preservation
Without alcohol.
Featured Companies