American Dental Association approves its first at-home tooth bleaching product
Crest's 3D White Glamorous White Whitestrips have been given the nod of approval by the professional oral care body
Crest, the P&G-owned teeth whitening brand, has been awarded the American Dental Association's (ADA) Seal of Acceptance for its Crest 3D White Glamorous White Whitestrips.
It is the first time an at-home tooth bleaching product has received the prestigious mark of approval, which has traditionally been awarded to hygiene-related oral care products.
The award was presented on the basis that the ADA Council on Scientific Affairs found the product to be safe and effective in whitening natural teeth.
Last year, the ADA opened up this new category after setting strict requirements to determine safety and efficacy.
John Dmytryk, Chair of the Council on Scientific Affairs Seal Subcommittee, said: "Crest 3D White Glamorous White Whitestrips clearly met these requirements and were awarded the ADA Seal of Acceptance, assuring consumers that this product is both safe and effective for home-use tooth bleaching."
Meanwhile, Paul Sagel, the inventor of Crest Whitestrips and a P&G research fellow, added: "We want people to know that our whitening technology has been thoroughly vetted by a trusted third party for dental professionals and users alike.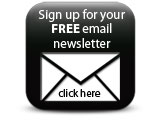 "When it comes to whitening, there can be some misunderstanding around how effective and safe whitening treatments are to the user. We hope having the ADA Seal will provide users even more clarity and confidence in their whitening choice."
Companies