Amorepacific unlocks new research potential with Anti-Pollution Research Center
The R&D facility will study harmful environmental effects on skin health
K-beauty firm Amorepacific is unlocking new research potential with the opening of its Anti-Pollution Research Center.
The new R&D facility will study how harmful environmental factors affect skin health and will work to develop products that will protect customers' skin from these influences.
Divided into three parts - mechanism research, technology and external communication and practicality - the facility will tackle harmful environmental factors such as microdust, which is known to cause respiratory problems and other diseases.
Microdust can also cause weakness in the skin's barrier, skin inflammation and is known to accelerate the signs of ageing, such as wrinkles and pigmentation.
"Amorepacific's Anti-pollution Research Center was established by integrating diverse research fields which forecast harmful environment factors and help protect the skin health of customers," said Wanggi Kim, who will head up the centre.
He added: "We will continue to communicate and collaborate with various experts in Korea and abroad to present global customers with health and beauty."
Since 2007, Amorepacific has been researching how harmful environmental factors such as exhaust smoke pollution affect skin.
In the future, it hopes the centre will develop various anti-pollution solutions to safeguard the skin, as well as elimination technology to rid fine dust residue on the skin.
Today, Amorepacific has a portfolio of more than 20 cosmetics, personal care and health care brands.
It also has a number of research hubs located around the world that are dedicated to sustainable research and development.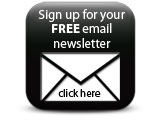 Companies