AquaCacteen: Soothes and hydrates women's and men's skin
AquaCacteen is an ultra-refined elixir from organic cactus (Opuntia ficus-indica). AquaCacteen blocks the release of stress markers from sensory nerve cells in the skin and calms irritated skin.
Furthermore, it has excellent hydrating properties due to its high content of water-binding compounds. Clinical studies conducted on both women and men showed that AquaCacteen was exceptionally soothing and firming. Besides it was found to be very hydrating even when used in rinse-off products.
AquaCacteen is available in 2 versions:
AquaCacteen: standard version
AquaCacteen nc (preservative-free version) which is ECOCERT certified* and contains 96.5 % of ingredients from organic farming.
The origin, quality and concentration of cactus extract are exactly the same in both versions.
AquaCacteen:
Soothes and calms irritated skin
Hydrates the skin, even in rinse-off formulation
Protects and firms skin
Applications
Face care
Body care
Sun protection creams
Bath and shower gels
Men's care.
Formulating with AquaCacteen
Recommended use level: 0.5 – 2%
Incorporation: For cold processes, dissolve AquaCacteen into the aqueous phase. In cold / hot processes, add during the cooling phase below 40°C
Thermostability: Temperatures of up to 60 °C for a short time do not affect the stability of AquaCacteen.
INCI Declaration
AquaCacteen (standard version): Opuntia Ficus-Indica Stem Extract (and) Glycerin (and) Phenoxyethanol (and) Aqua / Water.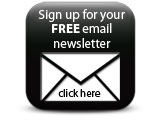 AquaCacteen O (oil-soluble version): Opuntia Ficus-Indica Stem Extract (and) Caprylic / Capric Triglyceride AquaCacteen nc (ECOCERT certified* version): Opuntia Ficus-Indica Stem Extract (and) Glycerin (and) Aqua / Water
Featured Companies