Artpop Cosmetics partners with 'Born This Way' star Megan Bomgaars
The American Emmy Award-winning TV documentary series follows the lives of seven individuals with Down's syndrome
Image via Getty Images
Organic and vegan cosmetic brand Artpop Cosmetics has partnered with Born This Way reality TV star, entrepreneur and artist Megan Bomgaars.
Bomgaars appeared on the show not because of her celebrity status or high profile connections, but because she was born with Down's syndrome.
Image via Instagram: @artpopcosmetics
The programme follows individuals with the condition Down's syndrome and their daily lives, including romantic relationships, work and friendships.
Together with the Los Angles-based brand, Bomgaars will work as its official spokesperson in an effort to make the industry relatable to all consumers.
President and CEO of Artpop Jordan Leveau said: "I want to change and shift the cosmetics industry to be more all-inclusive and representative, showcasing the beauty and diversity of society as a whole.
"With a passion for equality and inclusivity, I am focused on promoting my brand with real human beings, the ones that represent authentic beauty and have the ability to engage in social change in the world."
The 25-year-old is also known for launching the nationwide Don't Limit Me campaign, which documents her life and experiences.
Leveau added: "Let's redefine beauty together, making it more of a universally representative and accepting place for everyone.
"It all starts with this partnership with Megan."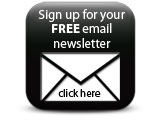 Companies