Ashland targets environmental stress with new active
New from Ashland is Serenityl biofunctional, a solution for boosting skin detoxification, oxygenation and wellness.
Its development was inspired by increasing consumer awareness of the detrimental effects of environmental stress and the positive impact that a healthy lifestyle can have on the skin.
The active is extracted from the condurango vine, which grows high in the Andean Cordillera and has traditionally been used for its detoxification properties.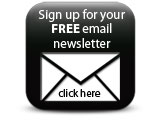 Sustainably grown in Colombia, the essential oil components of the condurango bark are captured via CO2 supercritical extraction.
Featured Companies