Avon France declares insolvency
The direct seller could leave nearly 9,000 of its representatives without an income stream
Direct selling giant Avon appears to be in the course of declaring insolvency in France, leaving nearly 9,000 of its 11,000 'ambassadors', mostly women, without an income stream. The move has been condemned by French trade unions.
At the end of October, Avon met with French unions CFDT and CFE-CGC, who were both lobbying on behalf of the direct seller's 127 employees and commission-only ambassadors.
Malik Gueye, President of the CFE-CGC, confirmed that "the company plans to move towards a cessation of activity and possibly liquidation proceedings" in an unprofitable market. "It's an electric shock," he added.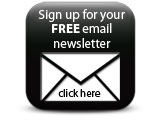 The filing for bankruptcy should have taken place at the end of October, but has been postponed, though ambassadors report not being able to get hold of the company since late September. They have not been informed officially of future proceedings, but there are rumours that, in January, Avon will cease trading altogether in France.
Companies