Avon reports disappointing Q2 results
Avon's second quarter 2014 results reported a total revenue of $2.2bn, down 13% on the same period last year
Avon's second quarter 2014 results reported a total revenue of $2.2bn, down 13% on the same period last year.
Net income from continuing operations was $20m compared with $85m in the prior year period. The firm's net debt on 30 June 2014 stood at $1.9bn, $170m less than at 30 June 2013.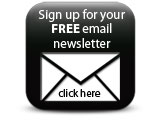 Chief Executive Officer, Sheri McCoy, commented: "As anticipated, our second-quarter results were tough. While Avon's turnaround remains challenging, we are putting the people and processes in place to lay the foundation for returning Avon to sustainable, profitable growth." She continued: "As we move to the second half of the year, we continue to expect improved performance."
Companies