Avon reveals second quarterly loss of 2018
The direct selling brand posted a net loss of $21m in May
Avon has announced another quarterly loss, as the direct selling brand's Q2 total revenue decreased by 3% to US$1.3bn.
The truckers strike in Brazil, which has also impacted other cosmetics players, is said to have impacted revenue by 1%.
Meanwhile, active sales representatives – crucial to Avon's business model – declined by 4%, reportedly driven by decreases in South Latin America, Europe, Middle East & Africa and North Latin America.
It is the second quarter that Avon's new CEO Jan Zijderveld has reported declining sales.
In May, the former Unilever executive announced 'unsatisfactory' Q1 figures, with a net loss of US$21m.
However, on this occasion, he revealed the company's digital and trend-led ambitions to boost sales.
"We are becoming more agile, halving the time to bring on-trend products to market with over 200 expected to launch in the second half," said Zijderveld.
"We will support our second half global launches with an additional $30m of advertising and marketing spend.
"And, finally, we are placing digital at the center of all actions to drive our future progress, enhancing our digital and e-commerce capabilities through initiatives such as our new mobile e-brochure, which is locally customisable and distributed via social media.
"This is an important first step to build a digital social selling beauty company."
Within the four weeks, Zijderveld and Avon revealed a new leadership shake-up, including a new Chief Digital Officer and three new general managers in the company's key markets.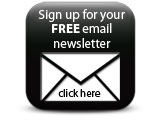 Zijderveld added: "Avon is rapidly injecting new talent and capabilities into the business."
Companies