Awakening Asian skin with CREEKHEAL
CREEKHEAL® presents the perfect fusion of Taiwanese know-how and nourishment for a skin repair regimen like no other
Sponsored by CREEKHEAL®
Today, self-reflection is becoming an increasingly important part of Asian consumers' lives – but when was the last time you truly reflected on the state of your skin?
Scientific reports show that the stratum corneum of Asian skin is comparatively thin, with intercellular cohesion, natural moisturising factor and barrier function typically lower than other skin types.
Bringing an innovative solution to the Asian skin care market is CREEKHEAL®, a Taiwan-based brand that aims to awaken your skin's original ability to heal itself.
Created by Teresa Shen, CREEKHEAL® is inspired by its founder's personal journey. Having lived abroad since childhood, she went on to engage in self-exploration in Taiwan.
Specifically formulated for Asian skin types, CREEKHEAL® believes effective skin care starts on a journey inward – a journey that cannot be rushed, like a babbling stream flowing through the earth.
In fact, nature provides a key source of inspiration for the 'clean' beauty brand, with products including super antioxidant polyphenols, glutathione, hyaluronic acid and glycosyl trehalose, as well as Honney-Matte, an oil control ingredient made from honey, and extracts of caviar, aloe vera and chamomile.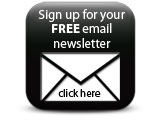 Combining cutting-edge beauty treatments with dermatologist approved products, the brand has developed a full range of repair regimens designed to give both women and men smooth and healthy skin.
Companies