BASF invests in tech start-up for sun care solutions
Strategic alliance will provide digital solutions for skin cancer diagnostics and other preventative products
Chemical manufacturing giant BASF is looking to enter the fast-moving personalised technology market after agreeing a strategic alliance with tech start up siHealth.
The new partnership, which includes an equity investment for BASF in the UK firm, will enable it to market scientifically-based satellite and optronic technologies to the personal care industry, including sun protection solutions.
siHealth, which is a spin-off of Flyby, an Italian aerospace SME, also provides digital solutions for health diagnostics and skin cancer therapy.
"With this equity investment in siHealth, we are able to commercialise siHealth's technology exclusively in the personal care industry," commented BASF's Director of New Business Development, Care Chemicals, Robert Parker.
"Our initial products will enable new possibilities to support our customers providing sun care solutions to the market."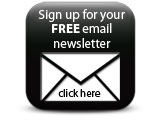 The two companies plan to introduce the technology to the global market immediately.
Featured Companies