BASF launches new ingredients
BASF is showcasing several new ingredients at this year's IFSCC Congress in Paris
Chemicals company BASF showcased several new ingredients at this year's IFSCC Congress in Paris, with a focus on anti-ageing, skin rejuvenation and sun protection.
Epigenist, 'the epidermal rejuvenator', is a new active ingredient that aims to help the epidermal innervation regain density. It is formulated to reverse the natural degradation of nervous fibres and to restart their growth. Extracted from the African bambara pea (Voandzeia subterranean), Epigenist can rejuvenate ageing skin and improve the longevity and proliferation of cells, said BASF.
LOX-AGE targets the integrity and structure of the epidermis, which can lessen with age, causing blemishes on the surface. BASF experts recently discovered the integrity of the epidermis can be restored if keratinocytes in the epidermis are enabled to differentiate in an optimal way. This is the concept behind LOX-AGE: LOX (lysyl oxidase) is a key protein in the differentiation of keratinocytes that decrease with age. LOX-AGE is a 'skin relief perfector' and, according to the company, is capable of restoring the expression of LOX to a similar level as in young skin.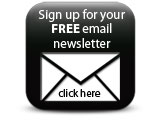 Uvinul Easy has been developed to help manufactures overcome the complexities of creating a sunscreen. It is a sunscreen concentrate that turns into a sunscreen on contact with water. Uvinul Easy is a transparent, oil-based concentrate with UV filters and emulsifiers. The addition of water at a constant temperature with moderate stirring leads to a spontaneous formation of a white oil-in-water emulsion. It can be applied to any sunscreen between SPF6 and SPF50 – the range of SPF categories recommended in Europe. For an SPF30 sunscreen, for example, the concentrate needs to be diluted down to 30%. Thickener can be added to achieve the desired rheological properties for various formats, such as lotions, creams or sprays.
Featured Companies