BM TRADA Certification appoints new coo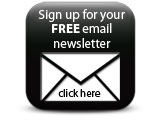 Vic Bowen has joined BM TRADA Certification as chief operating officer, as part of the restructuring of the business in the UK. BM TRADA was the first body worldwide to be accredited by the Round Table for Sustainable Palm Oil.

Formerly md of Bureau Veritas Certification UK and quality manager of Hepco Linear Systems, Bowen has worked in business management systems for 25 years. He is a qualified mechanical and production engineer and his experience spans a variety of industry sectors including marine, automotive, aerospace and rail.

Within the senior management team, Jane Owen has joined the company as UK sales & marketing manager and Karen Prendergast has moved to the role of UK operations manager.
Companies