BRB expands silicone production and research & development centre
With an extensive experience in silicones, BRB is one of the largest independent producers in the world who has nowadays gained a unique supplier positioning in Personal Care:
Ability to supply cost effective ingredients in all situations over the years
Possibility for buyers to eliminate most single sourcing issues
Much wider customisation flexibility than other silicone players.
Ambition, Flexibility, Passion and Innovation
BRB will exhibit at In-Cosmetics Global, on 4-6 April in London at booth NN41. In London, BRB will showcase its new specialty silicones synthesis capabilities after opening the new silicones plant in Kuala Lumpur, Malaysia last year.
Another milestone in 2016 was the opening of the new BRB Research & Development centre in Ittervoort, the Netherlands. This 1000 square meters facilities is capable of innovation and development of advance new products and ingredients.
These two milestones together provide the channel to expand further our product ranges, especially for the following technologies:
Dimethicone copolyols (silicone emulsifiers)
Alkyl dimethicones (silicone waxes)
Amodimethicone and dimethiconol emulsions
Trimethylsiloxysilicates (silicone resins)
Dimethiconol blends
Volatile low viscosity dimethicones (alternatives to cyclomethicones)
With the opening of the new plant and the new R&D centre ensure long term sustainability and strong growth for BRB.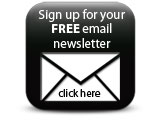 BRB will showcase at In-Cosmetic Global a range of new innovative formulations based on recently launched silicones.
Featured Companies