Barry M introduces metallic lip kits
Barry M Matte Me Up metallic lip kits are available in three shimmer-style shades – pink (Allure), berry (Prestige) and gold (24 Carat).
The kits (£6.99 each) come with a liquid lip paint and lip liner. The formula is designed to be non-drying and long-wearing so the lip kits can be used for a day or night look.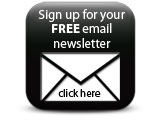 The brand advises customers to outline the pout first and to fill in the lips with the liquid lip paint.
Companies