Beautiful hair starts at the scalp
Our lifestyle, diet and the environmental pollution impact the health of our skin and scalp.
At Lubrizol, we strongly believe that your scalp is the soil of your hair.
If cared, nurtured and protected, your scalp will contribute to the health and appearance of your hair.
Our experts have developed a range of five innovative formulations to clean, soothe and nourish your scalp.
Because beautiful hair starts at the scalp, we have created A GOOD START.
Stimulating sugar scrub for scalp
A polyols-based gel, used as a pre-treatment, that enhances spreading on scalp, brings moisturisation and allows the full dissolution of sugar scrubs while rinsing with water.
Sebum control scalp mask
For scalp overproducing sebum, this formulation, consisting of 10% clay, will absorb the excess of sebum, contribute to hydrating the scalp and relieving itchiness together with the presence of humectant and eucalyptus oil.
2-In-1 detox and exfoliating shampoo
This 2-in-1 shampoo has been designed for consumers looking for a simple, convenient and high performing scalp care routine. It will clean the hair and gently eliminate dirt and dead skin cells on the scalp thanks to the natural apricot shell particles.
Gentle anti-dandruff shampoo
The stabilisation of anti-dandruff actives such as zinc pyrithione is always challenging. Besides the poor visuals, the default of stabilisation can also affect the deposition of the active on the scalp. This shampoo is specifically developed to maximise formulation stability and deposition of the anti-dandruff agent on the scalp.
Oil pearls elixir for scalp
This oil-based and non-silicone serum has been designed for damaged hair and sensitive scalp. The combination of olive and argan oils contributes to nourishing the scalp, making the hair smoother and shinier while preventing a greasy feel.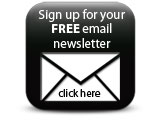 To get more information about A GOOD START, visit Lubrizol website https://www.lubrizol.com/Personal-Care or Contact at PersonalCare-Europe@Lubrizol.com
Featured Companies