Beauty category is heating up for summer with 8 new drops this month
Body Care | Colour Cosmetics | Fragrance | Marketing
A chasm of colour is expected to hit shelves this month with vibrant new shades and some first-time skus launching in coming weeks
Beauty has got the memo that summer has arrived, and with it an influx of seasonal colour launches are expected to land this month.
While some are looking at how their customers can express themselves via their face, others are trying to emulate a Mediterranean summer in the home.
Meanwhile, a first-time introduction from one Swiss brand will help their shoppers deal with rising temperatures.
Read the full list below.
---
1. Byredo
Byredo's hero Colour Sticks (£26) have been revamped with some new additions.
The three new shades of the versatile, multi-use product have been designed to be paired with other colour stocks or mixed with other products in the range.
Colours include Coleoptera, a blend of nineties neutral burgundy with turquoise iridescence; Dravite, a deep brown with red glitter; and Solar Flare, which can either be light on the skin for a shimmer effect or layered into a golden graduation.
"Neither Ben nor I wanted make-up that was too conformist or precious," said Isamaya Ffrench, Byredo's Creative Director.
"I do not want to tell people how to wear cosmetics, but to inspire them."
The products are available to shop via byredo.com.
2. Caudalie
Caudalie has added its first-ever deodorant to its skin care line.
The new Vinofresh sku (£13) contains ingredients that are designed to act in synergy to be both comfortable on the skin and effective for 24 hours.
Organic grape water and eucalyptus have been harnessed for their soothing properties and ability to reduce bad odour on the underarm.
The product is also suitable to be used on just waxed, shaved or lasered skin.
Meanwhile, the texture is non-greasy and translucent so will not leave marks on clothes.
3. MAC Cosmetics
Launching 24 June is MAC Cosmetics' limited edition garden-inspired line, with specially picked shades of vibrant and on-trend tones to achieve a colourful make-up look.
Central to the line are five of MAC's hero matte lipsticks (£19), available in, what it calls, on-trend shades – from Ruby Woo, a blue-red, to Forget-Me-Naughty, a lilac shade – all housed in purple floral packaging.
The brand's Extra Dimension SkinFinish highlighter (£25) has also had a make-over with two new high-shine shades.
Completing the range is a 12-shade eye palette (£40) featuring hyper-vibrant hues in matte, pearl and frost finishes.
Colours include a peachy red, warm gold, bright yellow and green gold.
4. Ciaté London
An incredible launch has landed at Ciaté London, darlings.
Taking inspiration from superheroes' sassiest designer and inventor, the new Edna Mode collection has swooped in with a 4-piece line-up to bring back powerful pigments and colours this summer.
The Disney's Incredibles character is a fashion maven and her diva character is emulated in the colour palette delivered by the brand.
The 6-shade Never Look Back eye and face palette (£35) features rich berry tones, as well as subtle minks and bronzers, while the Fashion Maven Weightless Lip Powder (£18) delivers a satin buildable finish.
Finally, the Be Bold Gel Eyeliner is available in pink and coral shades, and the new Fight! Win! Gel Eyeliner has launched in aqua.
5. Laura Mercier
Laura Mercier, the namesake brand of the renowned make-up artist, has expanded the line-up of its Tinted Moisturizer Oil Free SPF 20 (£36) with a deluge of new shades.
Said to cover all skin tones from the fairest to the darkest, products in the now 20-shade line-up are designed to achieve a no make-up make-up look that gives a soft focus effect, while blurring out imperfections, pores and fine lines.
Also designed to feel lightweight on the skin, the product is non-greasy and controls shine.
The product also acts as a skin care sku thanks to its ingredients list, which includes licorice root extract to help soothe skin, vitamin E to shield from environmental aggressors and SPF.
6. Jo Loves
Fig Trees is the new home diffuser in Jo Loves' fragrance collection.
First available in a candle, the product has now become a permanent feature of the brand's portfolio.
Inspired by founder Jo Malone's family holidays in Italy, the scent is said to emulate the freshness of ripe figs and has been blended with notes of sweet cassis and amber to create a Mediterranean-style fragrance in the home.
"Fig has such a distinctive smell and reminds me of family holidays in the Italian mountainside where we used to pick fresh, ripe figs straight from the garden for breakfast," said Malone.
The diffusers are held in a ceramic diffuser, a new style for the brand, to be an additional centre piece in the home.
In keeping with the brand's commitment to protecting the environment, the reeds can be bought separately and topped up with a fragrance oil refill.
The diffuser including three reeds retails for £90 and refills are available for £58.
7. Chanel
Luxury French beauty and fashion house Chanel has introduced a new shade for darker complexions of its Les Beiges Healthy Glow Bronzing Cream.
Dubbed Soleil Tan Deep Bronze, the cream-gel formula product launches today and is said to leave a delicate finish that is easy to blend and apply.
The product can be used all over the face with emphasis on the forehead, temples, nose and chin to achieve a naturally even and highlighted complexion.
8. Burt's Bees
Lip care favourite Burt's Bees has extended its collaborative line with digital accessories brand PopSockets with a new collection of balm-filled phone attachments.
Available in six new designs, from blush pink peonies to a black and yellow sunflower pattern, the capsules feature Burt's Bees signature lip balm combined with PopSockets' PopGrip product.
This product can be attached to the phone of the user, ensuring the Burt's Bees lip product is always close at hand.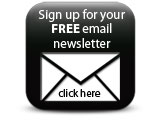 The natural formula is said to nourish lips thanks to its blend of beeswax and vitamin E.